Product name : Date Marked Pins

Item : In Stocks
Details:
Misumi
Year of 2016
Date Marked Pins
Date insert marking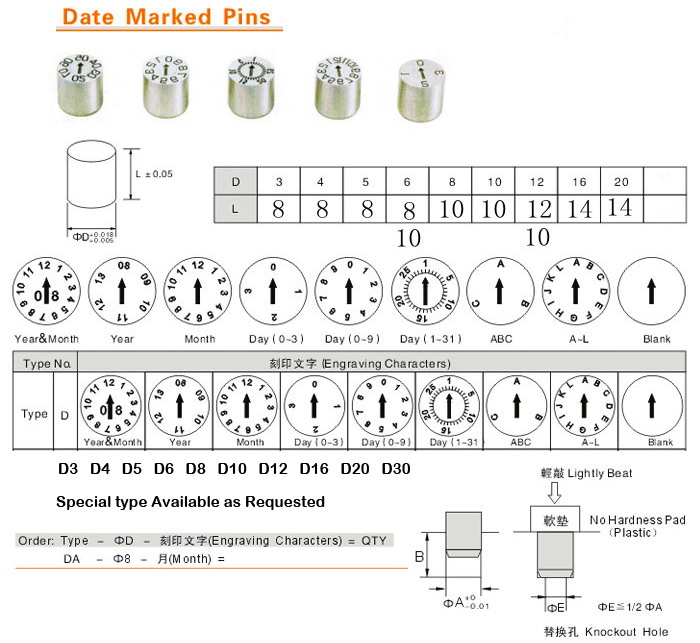 We are Professional manufacturer 14 Years in mould & mould accessories design, produce, and sales.
Main products :
Guide pillar , Guide bushing ,Ejector pin,Ball bearing bush,Bronze Oiless bushing ,Ball cage and Ball retainer ,Punch Pin,Mould base
Compression Die spring,Press Die sets....
Mold accessories and mold components
Misumi,Hasco,DME,DIN,Sankyo,Fibro,Kaller,Dayton,Polimold
and others are available.
Special type can be customized drawings.