Product name : Tapered Pin Sets

Item : In Stocks
Details:
Misumi standard Tapered Pin Sets
TPN in Stocks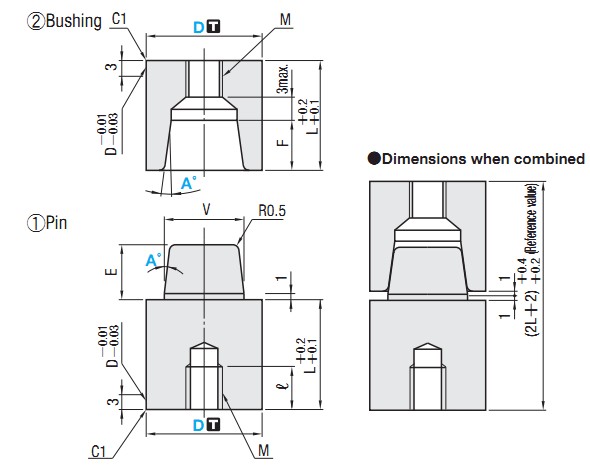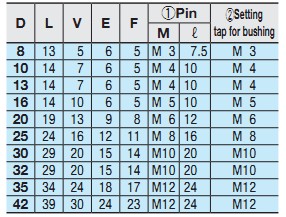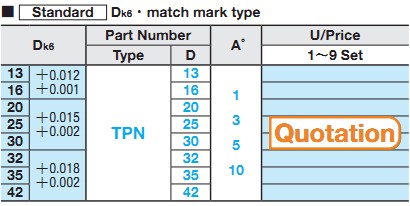 When the matching cone angle is large, the height of tapered pin and bushing must be adjusted so that they fit more tightly. On the other hand, it is necessary to take possible sticking of the pin and bushing into consideration when the angle is small. At 0.5° and 1° taper (also 3° taper in some cases), sticking can be avoided by setting them slightly afloat as shown in the figure.
When the angle is small, the creep of the height (a in the left drawing) against the width (b in the left drawing) is also small so that there is no need to worry about positioning inaccuracies.
How to Mount